Dr. Esra Sahingur Named 2020-2021 Executive Leadership in Academic Medicine Fellow
July 23, 2020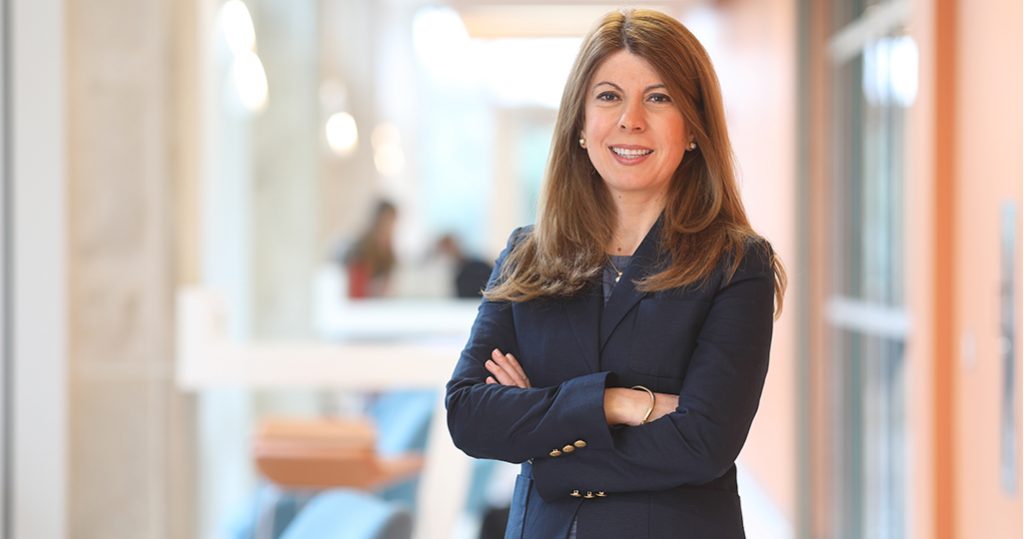 Philadelphia- Dr. Esra Sahingur (DDS, MS, PhD), Associate Dean of Graduate Studies and Student Research at Penn Dental Medicine, has been selected as a 2020-2021 fellow in the Hedwig van Ameringen Executive Leadership in Academic Medicine® (ELAM®) program. ELAM, which advocates for women occupying influential leadership roles in academic health centers, accepts 60 candidates each year after a competitive selection process.
The program focuses on increasing the number of qualified women for executive leadership positions in academic medicine, dentistry, public health, and pharmacy. The one-year fellowship involves leadership training, networking, mentoring, and an Institutional Action Project (IAP). Each fellow in the program develops and evaluates an IAP with the intention of supporting their respective Institution's initiatives for organizational growth.
"I am honored to be an ELAM fellow and part of this amazing group of women scientists and leaders across different disciplines," says Dr. Sahingur. "I met my cohort a few weeks ago, and they are all extraordinary women with inspirational backgrounds, both personally and professionally. I look forward to learning from each of them and establishing lasting relationships. Being an ELAM fellow will undoubtedly be one of the most rewarding experiences in my professional career."
A core program of Drexel University College of Medicine, ELAM carries on the legacy of advancing women in medicine that began in 1850 with the founding of the Female Medical College of Pennsylvania, the nation's first women's medical school and a predecessor of today's Drexel University College of Medicine. Beginning in 1995, the growing program was developed specifically for women faculty at the associate or full professor level who exhibit the most potential for taking on executive leadership roles at academic health centers within the next five years.
Dr. Sahingur, who is also an Associate Professor for the Department of Periodontics, joined Penn Dental Medicine in 2019. After obtaining her DDS from Istanbul University and postgraduate degrees from State University of New York at Buffalo, she maintained a faculty position at Virginia Commonwealth University for 13 years prior to coming to Penn Dental Medicine. During this time, she was recognized for her research program and led numerous projects funded by the National Institutes of Health and other sources, and mentored several students and faculty. In addition, she was a recipient of the Women in Science, Dentistry and Medicine Award; the Dean's Award for Excellence in Research; and the Outstanding Faculty Mentor Award.
A Diplomate of the American Board of Periodontology and an internationally recognized scientist, Dr. Sahingur actively serves academia and the scientific research community as an editorial board member of the Journal of Dental Research and Molecular Oral Microbiology. She is also a standing member of Center for Scientific Review in National Institute of Health, Oral, Dental and Craniofacial Sciences Study Section. In the Spring 2020 issue of the Penn Dental Medicine Journal, Dr. Sahingur expressed her enthusiasm for inspiring more students to pursue research and academic careers.
"I am very grateful to Dean Wolff for his support and nomination for this prestigious fellowship," adds Sahingur. "Although I joined Penn Dental Medicine less than a year ago, I have already witnessed firsthand how strong leadership and vision move organizations forward, even during a pandemic."
Dr. Sahingur will begin working on her project in September. ELAM graduates now number over 1,000 and serve in numerous leadership positions at 257 U.S. and Canadian academic health centers.