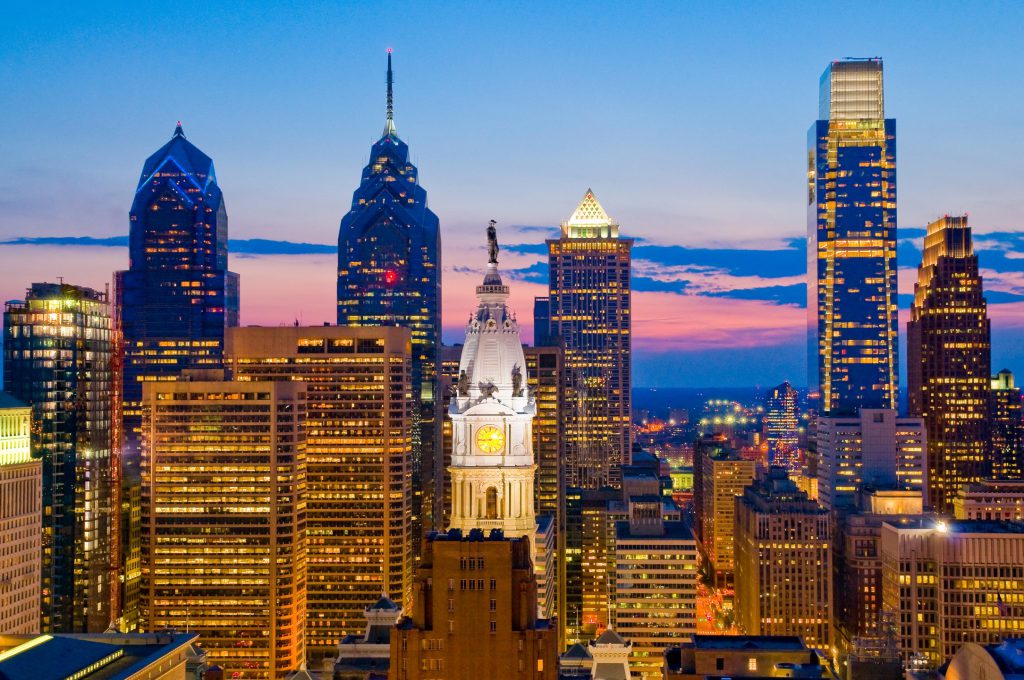 The City of Philadelphia offers a dynamic urban environment rich in history, culture, and entertainment.
The resources afforded by the City of Philadelphia allow Penn Dental Medicine students to enjoy virtually unlimited opportunities in their free time. And with the proximity to New York, Washington, D.C., and Baltimore, few locations can rival the Delaware Valley for the sheer concentration of cultural and recreational options.
Philadelphia, as America's first city and the "cradle of liberty," boasts dozens of fascinating historical sites and museums, many of them associated with Penn's founder, Benjamin Franklin. The city is equally rich in its offering of cultural attractions, including the Philadelphia Museum of Art, Penn's University Museum of Archaeology and Anthropology, the galleries of the Pennsylvania Academy of Fine Arts, the widely-acclaimed Philadelphia Orchestra, and the Pennsylvania Ballet.
The University of Pennsylvania is a committed member of its urban environment, and has championed several initiatives that make its West Philadelphia home a livable community with arts, entertainment, culture, and great dining. Visit the University City District for information specific to this area.
Sports fans have a choice of events year-round with Philadelphia's professional baseball, football, basketball, hockey, lacrosse, and soccer teams. College sports also have a long and vibrant tradition in Philadelphia, and each year, Penn not only vies for dominance in the Ivy League, but also frequently produces men's and women's intercollegiate sports teams of national prominence.
Fine dining is another hallmark of Philadelphia, receiving frequent mention in prominent restaurant guides and national publications as one of America's finest dining cities. There is an array of choices for every culinary taste at every price range.
To travel in and around the city, its mass transit system (SEPTA) operates bus, subway, elevated train, trolley, and commuter rail lines throughout the city and to its surrounding suburbs and beyond.
For a host of links detailing the city's many resources and attractions, visit Penn's Philadelphia Site.