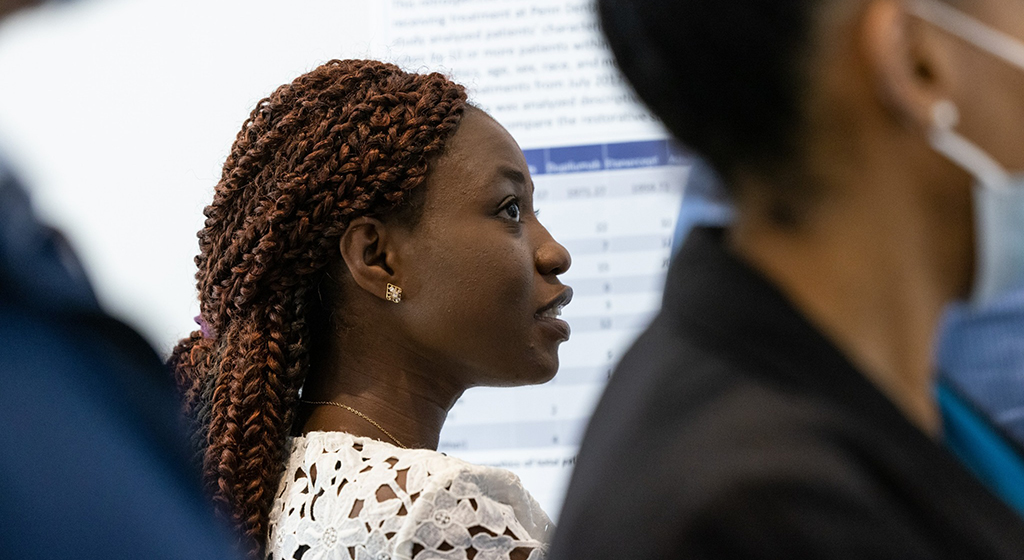 Improve qualifications for admission to U.S. dental schools
This advanced degree will give participants added preparation and guidance to more effectively compete for dental school admissions. The unique program is specifically designed for non-U.S.-trained dentists who seek to pursue dental degrees through a U.S. dental school, through a program like our Program for Advanced Standing Students and/or pursue other health sciences related careers.
Candidates for the MOHS for non-U.S. dental graduates must have completed their dental degrees in a non-U.S. school, demonstrate ability to communicate in English, and seek to enhance their credentials for application to U.S. schools.
The one-year program and curriculum offer:
Rigorous didactic coursework adapted from the dental school curriculum.
Direct exposure to U.S. patient care through clinical rotations in Penn Dental Family Practice and state-of-the-art specialty care centers.
National Board Dental Exam test preparation
Culminating capstone research project on an oral-health related topic
Mentoring for the application and interview process.
Contact
Program Director:
Sunday Akintoye, BDS, DDS, MS
For information about the applications/admissions, please contact:
PDM-MOHSAdmissions@dental.upenn.edu
For general information about the programs, please contact:
PDM-MOHS@dental.upenn.edu