Three Students Accept National Leadership Roles in ASDA
April 15, 2021
Philadelphia — Three Penn Dental Medicine students have been appointed national leaders of the American Student Dental Association (ASDA), representing District 3. This year, Penn Dental Medicine represents three of the four students from District 3 appointed to serve on National ASDA.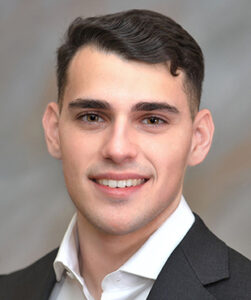 Second-year student Ryan Kaminsky (D'23) was elected District 3 Trustee on the Board of Trustees. Julie Berenblum (D'23) was appointed Council on Membership Associate, and first-year student Hilary Wong (D'24) was appointed Council on Communications Associate. All three students will serve in their new roles for a one-year term that began in February 2021.
The ASDA is a national student-run organization that protects and advances the rights, interests, and welfare of dental students. The ASDA has more than 23,000 student members, located in the U.S. and Puerto Rico, and provides student members the training they need to be better leaders and dentists.
Before his appointment as a District 3 Trustee, Ryan Kaminsky (D'23) served the ASDA in several leadership roles, including District 3 Advocacy Consultant and President-Elect of the Penn Dental Medicine ASDA Chapter. As District Trustee, Kaminsky acts as the official liaison between the local chapters, the district, and national ASDA. He will guide chapters in District 3 and assist with planning and hosting multiple events such as a District 3 Leadership Retreat, Mid-Atlantic Advocacy Academy, District 3 Fever Week, and more.
"I hope to stress the importance of advocacy, inform students about the issues impacting their profession, and provide opportunities to advocate for their rights as future dentists" says Kaminsky.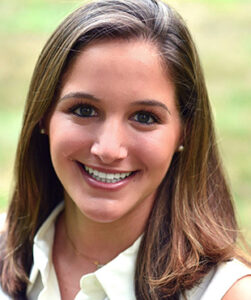 Both Julie Berenblum (D'23) and Hilary Wong (D'24) served in predental leadership roles within the ASDA, prior to their acceptance into Penn Dental Medicine. Beginning in 2017, Berenblum served on the District 1 Predental Advisory Board, and then transitioned to the Predental Chair of the committee, where she developed initiatives for increasing predental member engagement and educating predental students. Since being at Penn Dental Medicine, she has served as a District 3 Events Coordinator for the Meetings Committee, planning the leadership and annual conferences. In her new role as Council on Membership Associate, she will work alongside other council members to assess and develop resources that meet the needs of ASDA's members and chapters and assist with membership initiatives.
Hilary Wong's (D'24) leadership involvement with ASDA began in 2016, when she was selected to serve District 1 as a Founding Predental Advisory Committee Member. She continued her leadership as the 2017-2018 National Predental Advisory Committee Member and then 2018-2019 National Predental Consultant, acting as the first Chair in the history of ASDA with previous experience serving on the national level. As a first-year dental student, Wong has served as the District 3 Social Media Coordinator, working closely with other team leaders to grow the ASDA District 3 Instagram page. As National ASDA Council on Communications Associate, she will help create videos to disseminate on various media channels regarding national ASDA initiatives, such as webinars, advocacy initiatives, wellness initiatives, and more.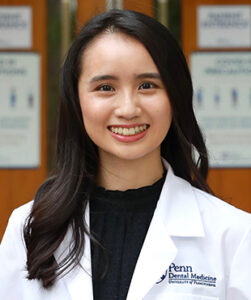 "It is important to use our voices to speak out on issues that matter, for people that matter," says Wong. "ASDA allows us to start cultivating these lifelong skills. It is an honor to serve on committees that are at the forefront of advocating for these important changes in our profession."
The ASDA introduces nearly 90 percent of all dental students to lifelong involvement in organized dentistry and provides services, information, education, representation, and advocacy.