Dr. Michael Glick Joins National Academies of Sciences, Engineering and Medicine Workshop Discussion on Health Professional Education
November 4, 2022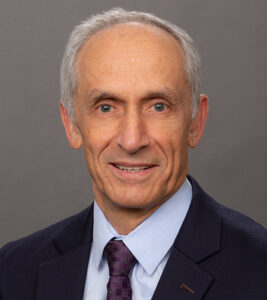 Philadelphia – Dr. Michael Glick, Executive Director of Penn Dental Medicine's Center for Integrative Global Oral Health, was among the speakers invited to participate in a recent workshop of the National Academies of Sciences, Engineering, and Medicine's Global Forum on Innovation in Health Professional Education (IHPE Forum). The virtual workshop, held November 3, focused on the exchange of global experiences on community-engaged approaches to oral health.
Dr. Glick was part of the roundtable discussion on "Operationalizing a New Model for Designing Demonstration Projects."
"This was a very successful event with participants from 28 different countries," says Dr. Glick. "A forthcoming publication and an accompanying future workshop focusing on young children is presently being planned."
This workshop was one of a series that will be organized by the IHPE Forum to share ideas and experiences on public health approaches to oral health for interprofessional and transdisciplinary learning that includes educators, health professionals, and community members. Invited presentations will provide a foundation for discussing newly published WHO and FDI World Dental Federation definitions of community-engaged oral health and its application within, between, and across health professions.
The IHPE Forum is an ongoing, convening activity of the National Academies of Sciences, Engineering, and Medicine that brings together diverse stakeholders to network, discuss, and illuminate issues for the benefit and promotion of health professional education. Currently, there are 37 member-sponsors of the Forum, who are academic experts and health professionals representing 17 different disciplines from multiple developed and developing countries.
The proceedings of this workshop will be produced and available from the IHPE Forum.