Registration Open for Penn Dental Medicine's Oral Cancer Walk & 5K to be held April 16
February 2, 2023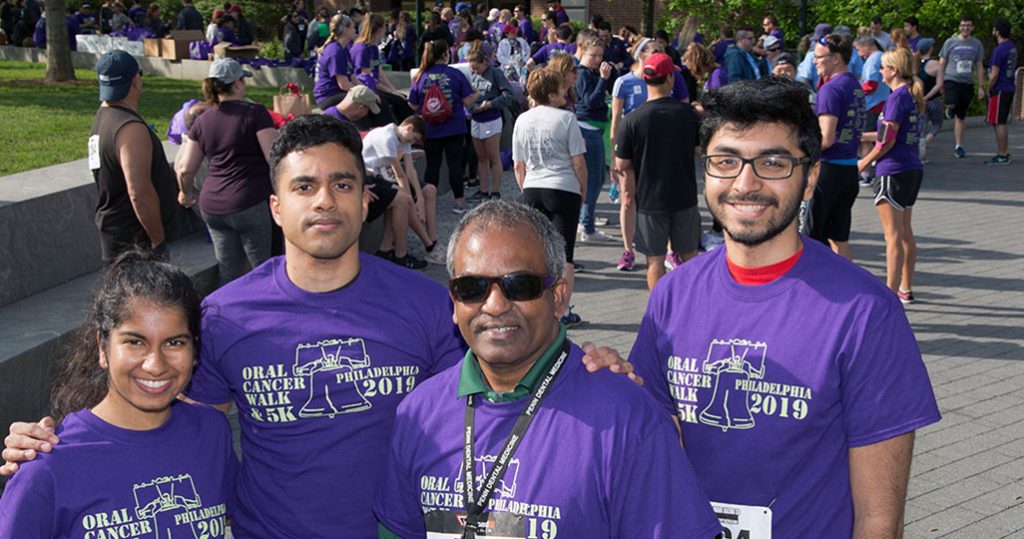 Philadelphia – Penn Dental Medicine will once again help to raise awareness about oral cancer and the importance of early detection with its annual Oral Cancer Walk & 5K, to be held Sunday, April 16, 2023. Registration is now open for this year's gathering, which marks the 15th anniversary of this student-organized event.
Participants can create a team or register individually. Oral cancer survivors and children under ten can participate free of charge, and those registering by February 12 have an early bird rate of $25 (vs. $35 after that date).
The event begins at 8 a.m. in Penn Park's South Green Field (3000 Walnut Street). Post-race activities will take place from 9 a.m. to noon in the same location and will include free oral cancer screenings, dental education, music, food, and refreshments.
All proceeds from the event directly support the Penn Dental Medicine Oral Cancer Care and Research Fund.
The event coincides with Oral Cancer Awareness Month, a national effort throughout the month of April to promote the importance of oral cancer screenings in helping to increase early detection, and in turn, improve outcomes for those diagnosed. The Oral Cancer Foundation estimates that in 2022 approximately 54,000 new cases of oral cancer were diagnosed.
Learn more & register for the Philadelphia Oral Cancer Walk & 5K »