Class of 2023 Recognizes Faculty with Annual Teaching Awards
May 10, 2023
Philadelphia — Penn Dental Medicine faculty members have been honored for excellence in teaching by the Class of 2023. Each academic year, the graduating class recognizes members of the faculty who have had a significant impact of their educational experience; this year's awards were presented as part of the Senior Farewell celebration, held May 9. The awards and honorees included: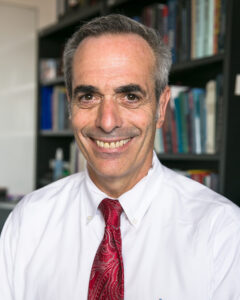 The Basic Science Award – presented for excellence in teaching within the basic sciences. This year's recipient is Dr. Elliot Hersh, Professor, Department of Oral & Maxillofacial Surgery/Pharmacology. This marks a record 22 times that Dr. Hersh has been presented with this award. A highly respected researcher in non-addicting strategies to manage acute postoperative dental pain, Dr. Hersh has been part of the Penn Dental Medicine faculty since 1988. He currently serves as Course Director for the second-year Introduction to Pharmacology and the Neuropharmacology course, and lectures in the first-year Biological Systems Foundation Sciences III courses, and in the second-year Oral and Maxillofacial Complex III, the Biological Systems V and the Biological Systems VI courses. He also directs and lectures in the Postdoctoral Pharmacology and Therapeutics Course and has created online video/audio material for our senior dental students in preparation for National Boards. Dr. Hersh is a past recipient of the University of Pennsylvania's Lindback Award for Distinguished Teaching and the IADR Distinguished Scientist Award in Pharmacology, Therapeutics and Toxicology, and a co-recipient of the University's One Health Award with Drs. John Farrar and Rosemary Polomano.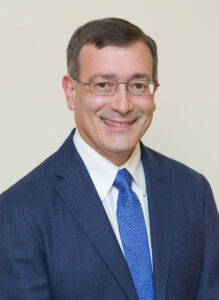 The Robert E. DeRevere Award – presented for excellence in preclinical teaching by a part-time faculty member. The award is named in honor of Dr. DeRevere, a member of the Penn Dental Medicine Class of 1945, who served on the School's faculty. This year's recipient is Dr. Frank Smithgall (C'79, D'83), Clinical Associate Professor of Restorative Dentistry, who has been a member of the School's part-time faculty since 1984. Dr. Smithgall lectures in preclinical courses, and for the past eight years, he has been Course Director of "Partial Removable Dental Prosthesis." This is the ninth time Dr. Smithgall has been honored with this award, also receiving it in 1990, 2010, 2011, 2016, 2018, 2020, 2021, and 2022.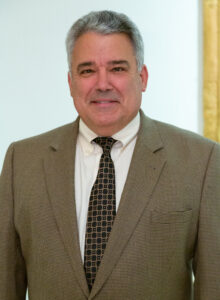 The Joseph L. T. Appleton Award – presented to a part-time faculty member for excellence in clinical teaching. This year's honoree is Dr. Kenneth Hoover, Clinical Associate in the Department of Preventive & Restorative Sciences. Dr. Hoover has been part of the School's clinical faculty since 2022 teaching DMD students general restorative dentistry within the clinic with an emphasis on digital scanning. The Appleton Award is named in honor of Dr. Joseph Appleton, a 1914 alumnus of Penn Dental Medicine, who served as dean of the School from 1941 to 1951. The award was founded in 1979 by Dr. Abram Cohen, a member of the Class of 1923 and father of Dean Emeritus D. Walter Cohen.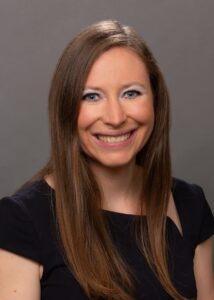 The Earle Bank Hoyt Award – presented for excellence in teaching to a faculty member who is a Penn Dental Medicine graduate. The award was established by a grateful patient in honor of Dr. Hoyt, a distinguished clinician and educator and member of the Class of 1918. This year's recipient is Dr. Katherine France (D' D'16, GR'16, GD'18), an Assistant Professor of Oral Medicine, who earned her DMD at Penn Dental Medicine along with a Master of Bioethics and completed postdoctoral training in Oral Medicine here as well. Joining the faculty in 2018, Dr. France is the director of the Penn Dental Medicine Oral Medicine clinic and teaches clinically in this setting as well as the Personalized Care Suite. She also teaches didactically on a wide range of subjects relating to oral medicine, ethics and professionalism, and patient management. Her scholarly work also focuses on how changes in medicine impact the teaching and delivery of dental care.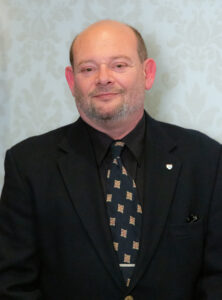 The Senior Outstanding Teaching Award – presented to a faculty member who goes beyond the scope of his/her responsibilities to significantly impact the class's education at Penn Dental Medicine. This year's recipient is Artur Kofman, C.D.T. Director of Laboratory Affairs and the Office of Laboratory Affairs Supervisor for the clinical labs at the School; this is the seventh year in a row that he was recognized with this award. Mr. Kofman has been sharing his knowledge and expertise in dental lab work with students as a member of the school's staff for the past 22 years. Among his responsibilities, he coordinates students' lab work from the school to commercial laboratories and vice versa, guides dental students in lab-related technical issues, and provides hands-on assistance as needed for minor adjustments to dental appliances at a chair-side setting. In addition, he operates the 3D printing lab for fabricating 3D models, occlusal guards, and surgical guides and is involved in the newly designed curriculum for CAD/CAM and printing of digital dentures for the dental students.