Penn Dental Medicine Launches Educational Video Series, Podcast on Statistical Concepts
May 17, 2023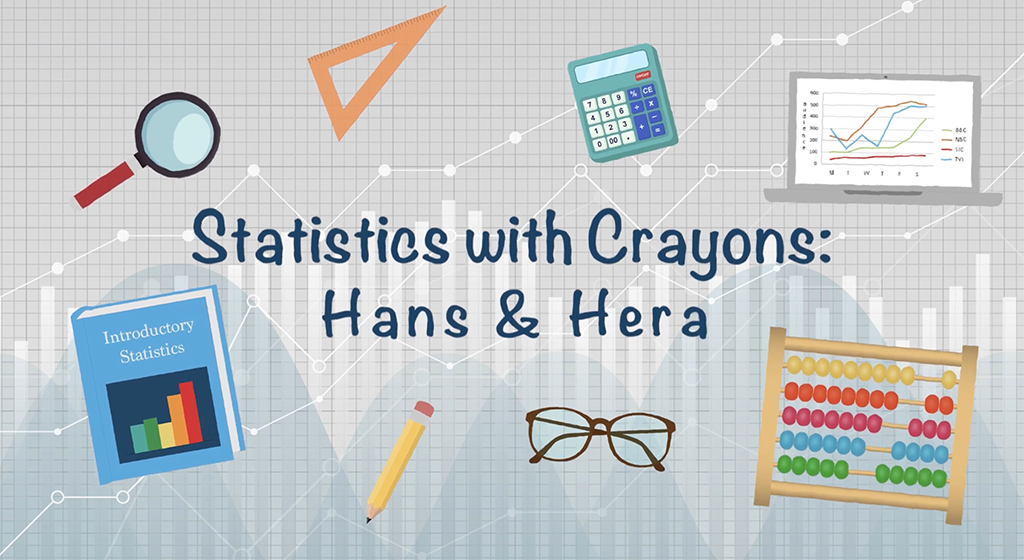 Philadelphia, PA –  The Penn Dental Medicine Center for Integrative Global Oral Health (CIGOH) is proud to announce the launch of "Statistics with Crayons", a new animated video and podcast series aimed at making complex statistical concepts accessible to the general public. The series is produced by the Penn Dental Medicine Center for Educational Technology & Innovation (CETI).
Led by Drs. Michael Glick and Alonso Carrasco-Labra and Olivia Urquhart, "Statistics with Crayons" explores statistical concepts one at a time in animated videos and accompanying podcast episodes.
"The goal of 'Statistics with Crayons' is to make statistical concepts easy to understand and accessible to everyone," said Dr. Michael Glick, Executive Director of CIGOH. "We are excited to bring this series to our students, residents, colleagues and the public and to share our expertise in a fun and engaging way."

The video series features the talents of actor Gideon Glick and Penn Dental Medicine faculty member Dr. Roopali Kulkarni, who voice wily cat Hans and his wise canine companion Hera, respectively. The podcast episodes explore real-world applications of the statistical concepts through guest interviews with University of Pennsylvania faculty.
"We are thrilled to partner with CIGOH on this innovative and engaging educational series," said Chia-Wei Wu, Executive Director of CETI. "We believe 'Statistics with Crayons' will be an excellent resource for anyone seeking to better understand statistical concepts and their real-world applications."
"Statistics with Crayons" will be released in episode format, with each episode exploring a new statistical concept. The series and accompanying podcast will be available on the Penn Dental Medicine website.
For more information about "Statistics with Crayons" and to view the episodes and podcasts, please visit www.dental.upenn.edu/StatisticsWithCrayons.