Applications are now being accepted. Please find information on submitting your application below. We will not require the deposit at the time of the application, instead, the entire fee indicated below will be due the first day of the program. PLEASE NOTE: Proof of COVID-19 vaccination required to attend.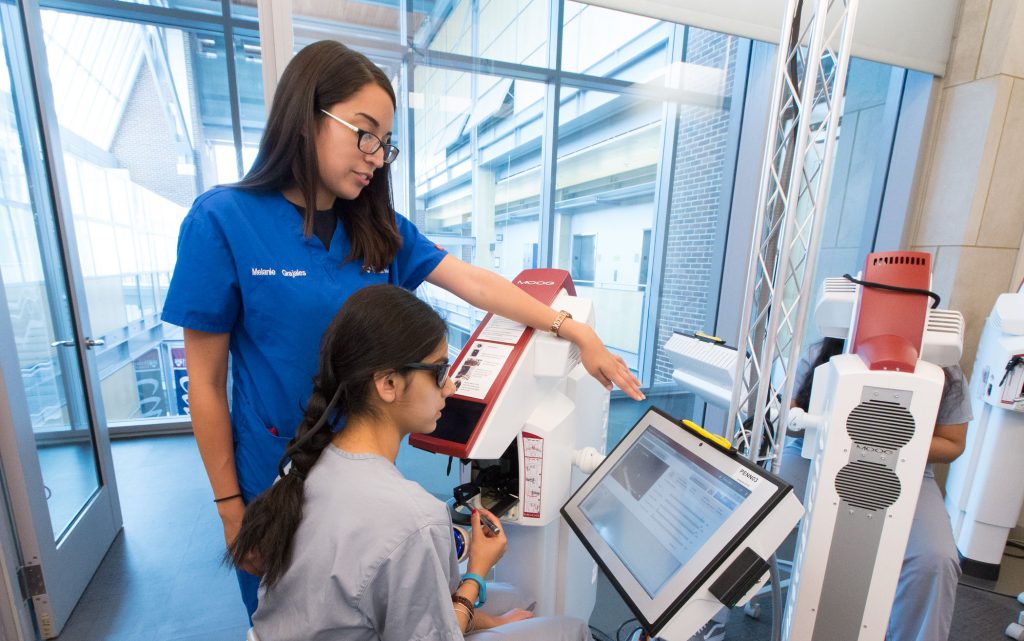 Register by January 31 for the Introduction to Dentistry Summer Program.
Whether a prospective dental student or just beginning to consider a dental career, this week-long, commuter program for undergraduate college students will introduce you to the field of dental medicine. You will gain hands-on experience in the type of preclinical coursework encountered in dental school, attend lectures, and learn about the dental school admissions process. The program will include:
Lectures from renowned Penn Dental Medicine faculty.
Hands-on classes in state-of-the-art simulation and advanced simulation labs that mimic a dental care environment and give you the experience of what it is like to drill a tooth or place a restoration. Participants will also complete restorative dentistry procedures in the simulation labs.
Informational session with members of the Admissions Office.
Question-and-answer lunch with current students, who will field questions ranging from "how to prepare to apply to dental school", "what schools did you apply to", to "what it is like to attend dental school."
Why attend?
Gain a better understanding of dentistry and whether it is the right career choice for you.
Be better prepared for the first years of dental school.
Course Dates
June 24-28, 2024
Course Fee
$275 (due first day of program)
Application
There are 25 spots for the course. There are no requirements to attend this course other than being in good academic standing in your current undergraduate program. To apply:
Contact
Javita Lee
Penn Dental Medicine
Office of Diversity and Inclusion
240 S. 40th Street
Philadelphia, PA 19104
PDMDiversity@pobox.upenn.edu
215-898-2940