Dr. George Hajishengallis Named a 2022 Highly Cited Researcher
November 28, 2022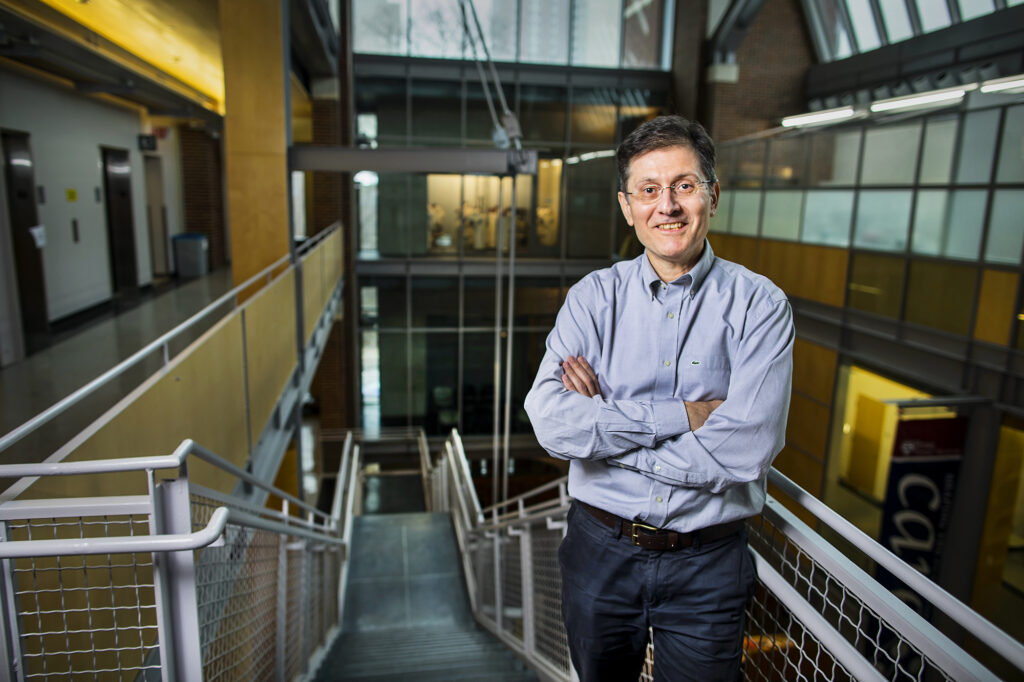 Philadelphia — Penn Dental Medicine's Dr. George Hajishengallis, Thomas W. Evans Centennial Professor in the Department of Basic & Translational Sciences, has been recognized for the scope and depth of his research — named on the Highly Cited Researchers™ 2022 list from Clarivate in the cross-field category. This is the third year in row that he has been included in this recognition.
The annual list identifies researchers who demonstrated significant influence in their chosen field or fields through the publication of multiple highly cited papers during the last decade. These papers rank in the top 1% by citations for field or fields and publication year in the Web of Science™ citation index. In 2022, 6,938 or about 0.1% of the world's researchers have earned this exclusive distinction.
The Hajishengallis laboratory uses diverse and complementary preclinical models and multidisciplinary research approaches to understand the mechanisms that regulate immunity and inflammation in the oral mucosa and how this in turn impacts systemic health and disease. The laboratory has made significant contributions that challenged earlier paradigms and provided implications and applications above and beyond the oral immunology field. His research has been published in preeminent journals, such as Cell, Nature Immunology, Science Translational Medicine, Cell Host & Microbe, Journal of Clinical Investigation, PNAS, Science Signaling, New England Journal of Medicine, Nature Reviews Immunology and Nature Reviews Microbiology. Combining basic scientific and translational research, his work has led to innovative approaches to clinical problems, including periodontal disease, where his preclinical work has led to a successful complement-targeted clinical trial in patients with periodontal inflammation.
Dr. Hajishengallis is one of 62 researchers at the University of Pennsylvania included on the 2022 list with Penn ranking tenth in the number of Highly Cited Researchers by organization worldwide.
"The Highly Cited Researchers list identifies and celebrates exceptional individual researchers who are having a significant impact on the research community as evidenced by the rate at which their work is being cited by their peers," said David Pendlebury, Head of Research Analysis at the Institute for Scientific Information at Clarivate on the Clarivate website. "These individuals are helping to transform human ingenuity into our world's greatest breakthroughs."
The full 2022 Highly Cited Researchers list can be found online here.