Dr. Michel Koo Named a 2022 Highly Cited Researcher
December 8, 2022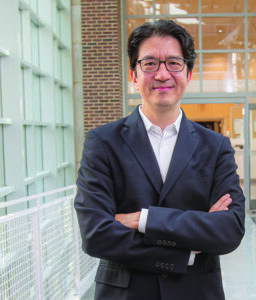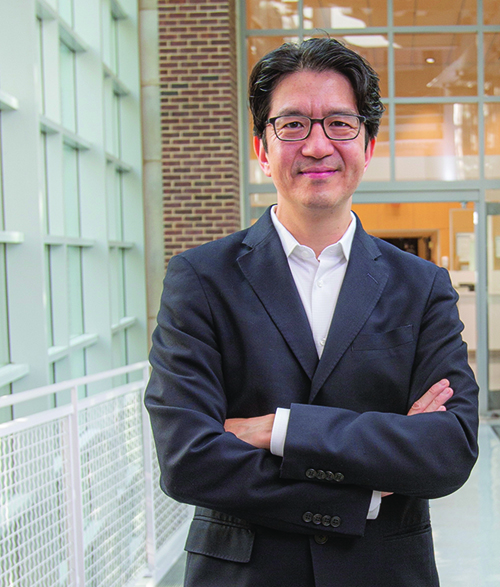 Philadelphia — Penn Dental Medicine's Dr. Hyun (Michel) Koo, Professor, Department of Orthodontics, Division of Community Oral Health, Division of Pediatric Dentistry and Co-Founding Director of the Center for Innovation & Precision Dentistry (CiPD), has been recognized for the scope and depth of his research — named on the Highly Cited Researchers™ 2022 list from Clarivate in the microbiology category.
The annual list identifies researchers who demonstrated significant influence in their chosen field or fields through the publication of multiple highly cited papers during the last decade. These papers rank in the top 1% by citations for field or fields and publication year in the Web of Science™ citation index. In 2022, 6,938 or about 0.1% of the world's researchers have earned this exclusive distinction.
The Koo laboratory focusses on understanding how biofilms are formed and cause oral diseases as well as developing new therapeutic strategies by fostering cross-disciplinary collaborations. He is adapting cell and developmental biology principles to study biofilm assembly dynamics. Dr. Koo has employed engineering and computational approaches to investigate microbial interactions in biofilms and has applied nanotechnology to develop antibiofilm nanoparticles against dental caries. Using small-scale robotics, his group developed the first microrobots capable of automated biofilm removal.
Dr. Koo publishes extensively in dental, biomedical, and multidisciplinary journals, including PNAS, Science, Science Robotics, Nature Communications, JDR, as well as in Nature Reviews and Cell Press Trends. He also holds several U.S. and international patents. He is an elected fellow of the American Association for the Advancement of Science (AAAS) and the recipient of the International Association for Dental Research (IADR) Distinguished Scientist and Innovation in Oral Care Awards.
Dr. Koo is the co-founder of the CiPD, a collaboration with Penn Engineering that is creating cutting-edge oral health innovations by leveraging emerging engineering approaches to help the 3.5 billion people worldwide affected by oral diseases and craniofacial disorders. The center bridges clinicians, scientists, and engineers to transform oral health by creating new collaborations and opportunities in research, training, and entrepreneurship. Dr. Koo is also the co-director of an NIDCR T90R90 post-doctoral training program focused on career development at the interface of engineering and dental medicine.
Dr. Koo, along with Dr. George Hajishengallis, are the two researchers at Penn Dental Medicine included on the 2022 list with Penn ranking tenth in the number of Highly Cited Researchers by organization worldwide.
"The Highly Cited Researchers list identifies and celebrates exceptional individual researchers who are having a significant impact on the research community as evidenced by the rate at which their work is being cited by their peers," said David Pendlebury, Head of Research Analysis at the Institute for Scientific Information at Clarivate on the Clarivate website. "These individuals are helping to transform human ingenuity into our world's greatest breakthroughs."