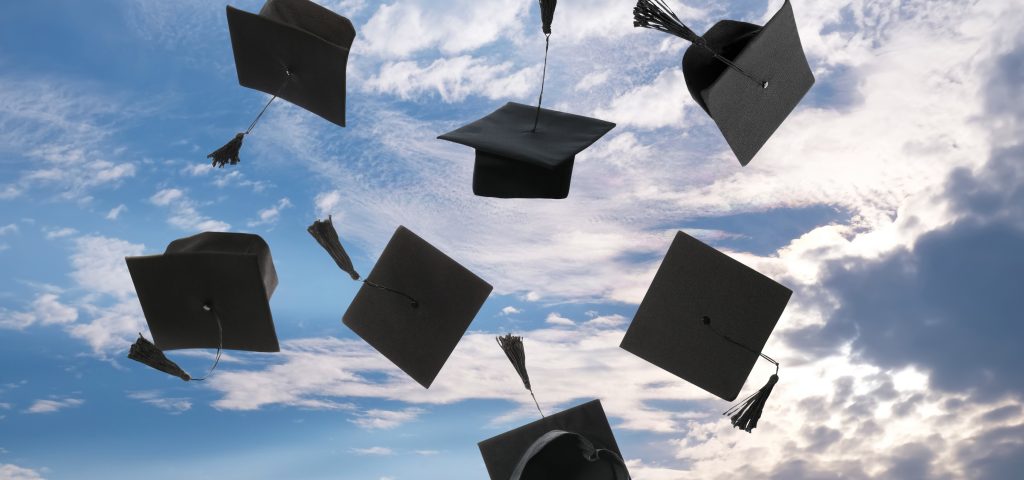 Celebrate the Class of 2023!
Monday, May 15, 2023
Irvine Auditorium (34th Street and Spruce)
Philadelphia, PA
Penn Dental Medicine congratulates the Class of 2023. The following information is for graduating students and their families for this special day of celebration.
Family and friends who can't attend the ceremony can watch live via the webcast. There will be a live stream of the ceremony starting at 1 pm (EST) on Monday, May 15, 2023. View Live Webcast »
#PDMclassof2023
Share your graduation photos/stories on social media with #PDMclassof2023
Penn Dental Medicine's Commencement ceremony will be held Monday, May 15th in Irvine Auditorium, 3401 Spruce Street, beginning at 1 p.m. Students are asked to be there by no later than 12:30 p.m. for line-up and last-minute details. Caps and gowns are required and should have been ordered through the University bookstore online system.
Penn Dental Medicine faculty officiating this year include: Dr. Mark S Wolff, Morton Amsterdam Dean, Professor of Preventive & Restorative Sciences; Dr. Uri Hangorsky, Associate Dean of Student Affairs and Director of the Program for Advanced Standing Students; Dr. Faizan Alawi, Associate Dean for Academic Affairs, Associate Professor of Pathology and Dr. Bekir Karabucak, Chair, Program Director and Associate Professor of Endodontics and Program Director for Graduate Dental Education.
Each student will be hooded by a Penn Dental Medicine faculty member on stage. Faculty hooding the graduates will be announced shortly.
Commencement will conclude around 3:00 p.m.
Click HERE to access the 2023 Commencement program booklet.
This year, we are pleased to welcome David Kochman, Chief Corporate Affairs Officer for Henry Schein, Inc., as our commencement speaker. In his position with Henry Schein, David is responsible for the Company's Global Professional Relations, Public Policy, Government Relations, Corporate Social Responsibility, ESG + Sustainability, D&I, and Team Engagement activities, as well as the management and administration of projects and initiatives originating from the Office of the CEO, including many impacting different aspects of the healthcare profession as well as the company's outreach efforts.
Prior to joining Henry Schein, he served as General Counsel and Corporate Development Officer for a private company in the regulated consumer products industry, and was a Partner in the New York office of the international law firm Reed Smith LLP, working within the commercial litigation and dispute resolution group representing a broad spectrum of corporate clients across a variety of industries.
David is actively involved with numerous charitable organizations and activities, including representing on a pro bono basis individuals in post-conviction death penalty matters. In addition, David serves on the Board of Directors of The Fortune Society, a NYC-based charity focused on re-integrating previously incarcerated individuals and promoting alternatives to incarceration, and is the Board Chair of MedShare, an Atlanta-based charity dedicated to improving the quality of life of people, communities and our planet by providing biomedical equipment, training and services to healthcare organizations and medical professionals serving populations in need globally.
A long-distance runner in his free time, David holds a B.A. in Philosophy and Middle Eastern Studies from Emory University and earned his J.D. from the Benjamin N. Cardozo School of Law.
All students will receive seven tickets for the Penn Dental Medicine Commencement at Irvine Auditorium. Tickets and invitations will be available from the Office of Student Life and students may pick up tickets from 8am-5pm Monday through Friday. Graduating students do not need a ticket nor do children under the age of 2.
Please contact the Office of Student Life at roused@upenn.edu regarding disability seating for the Penn Dental Medicine Commencement.
Graduates and their families are welcome back at the School immediately following the ceremony for light refreshments, additional photo opportunities, and self-guided tours.