Markus B. Blatz,
Dr. Markus B. Blatz is Professor of Restorative Dentistry, Chairman of the Department of Preventive and Restorative Sciences and Assistant Dean for Digital Innovation and Professional Development at the University of Pennsylvania School of Dental Medicine in Philadelphia, Pennsylvania, where he also founded the Penn Dental Medicine CAD/CAM Ceramic Center, an interdisciplinary venture to study emerging technologies and new ceramic materials while providing state-of-the-art esthetic clinical care. Dr. Blatz graduated from Albert-Ludwigs University in Freiburg, Germany, and was awarded additional Doctorate Degrees, a Postgraduate Certificate in Prosthodontics, and a Professorship from the same University.
Dr. Blatz is co-founder and past President of the International Academy for Adhesive Dentistry (IAAD) and a founding member of the European Academy of Digital Dentistry (EADD). He is a board-certified Diplomat in the German Society for Prosthodontics and Biomaterials (DGPro) and a member of multiple other professional organizations, including the American Academy of Esthetic Dentistry, the European Academy of Esthetic Dentistry, the International College of Prosthodontists, the American College of Prosthodontists (honorary member), Academy of Osseointegration, and O.K.U. Honor Dental Society. He is the Editor-in-Chief of Compendium of Continuing Education in Dentistry, Associate Editor of the Journal of Esthetic and Restorative Dentistry and of Quintessence International, Section Editor for the International Journal of Prosthodontics, and serves on the editorial boards of numerous other recognized scientific dental journals. He is coauthor of the international bestseller "evolution – contemporary protocols for anterior single-tooth implants", which has been translated on over 8 languages.
Prior to joining Penn Dental Medicine as Chairperson of the Department of Preventive and Restorative Sciences in September 2006, Dr. Blatz was at Louisiana State University (LSU) Health Sciences Center School of Dentistry in New Orleans, where he served as Chairman of the Department of Comprehensive Dentistry and Biomaterials and Assistant Dean for Clinical Research. During his tenure at LSU, Dr. Blatz also directed the Masters of Science in Oral Biology Program and was a senior faculty member in the Department of Prosthodontics. From 1994 to 1998 he was an Assistant Professor and from 1998 to 1999 a senior faculty member in the Department of Prosthodontics at Albert Ludwigs University Freiburg School of Dentistry in Freiburg, Germany.
A widely published and internationally respected lecturer, Dr. Blatz's main focus within clinical practice and research is esthetic dentistry with an emphasis on implantology and dental materials, particularly ceramics and adhesion. Dr. Blatz is the recipient of multiple teaching and research awards and has published and lectured extensively on dental esthetics, restorative materials, and implant dentistry. He was recently named one of the "World's Top 100 Doctors in Dentistry".
Julian Conejo, DDS, MS.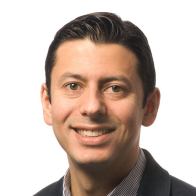 Julian Conejo is the Clinical CAD/CAM Director at the Department of Preventive and Restorative Sciences, University of Pennsylvania School of Dental Medicine, Philadelphia PA, USA. He conducts research and has multiple publications in peer-reviewed scientific journals on CAD/CAM technology, prosthodontics and implant dentistry. Dr. Conejo has been the recipient of several awards in his field, to include the ICP Research Fellowship in Dental Restorative Materials in 2016 and has lectured in over 35 countries.
Sean Han, CDT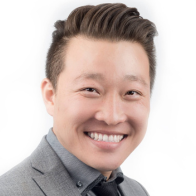 Sean Han is a global key opinion leader and beta-tester for various companies with a focus on CAD/CAM, 3D printing, dental materials, and full arch solutions. Sean is a Co-Founder and faculty at Teeth Camp, a comprehensive 2-day full arch course academy. He is the Founder and Chief Executive Officer at Master's Arch, a premium dental laboratory offering signature lines of major prostheses nationwide. He has earned a reputation as an expert in full arch, cosmetic, and complex case solutions. Sean has co-written multiple publications on full arch solutions. As a passionate dental technologist, Sean's mission is to change the way dental professionals approach full arch treatment by creating a team and an efficient workflow for the ultimate experience of the patients. Sean believes "everyone deserves to smile."
Brian Kasten, DMD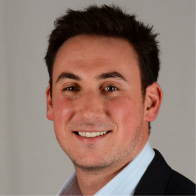 Brian Kasten received his DMD from Penn Dental Medicine and went on to complete a 4-year combined residency in Periodontics and Periodontal Prosthesis. In addition to private practice, Dr. Kasten is an Assistant Clinical Professor in the department of Periodontics and Periodontal Prosthesis at Penn. Dr. Kasten's focus is on multidisciplinary approaches to treating complex esthetic problems and the use of digital technology in dental implant and esthetic dentistry.
Oswaldo Scopin de Andrade, DDS, MS, PhD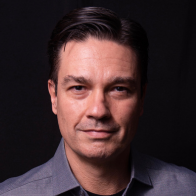 Oswaldo Scopin de Andrade received his DDS degree from UNICAMP, in Piracicaba, São Paulo, Brazil, 1990. In 1996 he received the Certificate of the Advanced Post Graduated Program, a full time residency in Prosthodontics at NYU College of Dentistry. After this period he stay as a Teaching Fellow, in the same Department.

He returned to Brazil in 1997. He settled in Piracicaba, where he maintains a private practice. Also he received a Master and PhD degree in Prosthodontics from UNICAMP.
He has published several articles focusing in esthetic dentistry and prosthodontics. He is on the editorial board of several publications and also was a member of the Scientific Editorial Board of QDT Year book (2012-2022). In the educational area he is been the Director of the Advanced Program in Esthetic Dentistry, SENAC University, São Paulo, for eighteen years. He has been a speaker at several meetings such as American Academy of Restorative Dentistry and American Prosthodontics Society. Besides, he maintains an Educational Center inside his private clinic teaching restorative dentistry, and advanced study in dental occlusion.
Disclosure
All speakers have no relevant financial relationships to disclose.
Contact
Penn Dental Medicine
Continuing Dental Education
215-573-9098
PDMContinuingEd@dental.upenn.edu