PROPOSAL APPLICATIONS DUE MONDAY, January 29, 2024 AT 5 PM EST
The Center for Innovation & Precision Dentistry (CiPD) and Penn Health-Tech (PHT) invite faculty, clinicians, and research staff to submit proposals for the Innovation in Dental Medicine and Engineering to Advance Oral Health (IDEA) Prize, a highly selective competition to support the development of new feasible solutions to address the unmet needs in oral and craniofacial health.
A prize of $80,000 will be awarded to the winning investigators.
The IDEA Prize will select innovative collaboration at the interface of dental medicine and engineering to develop new solutions to study, diagnose, prevent or treat oral diseases, craniofacial disorders, and cancers. This award program supports investigators with no prior collaboration, as well as ongoing collaborative teams, investigating novel ideas using engineering and computational approaches to kickstart competitive proposals for (1) federal funding (e.g. R01- type work) and/or (2) private sector/industry for commercialization.
Eligibility
All faculty in Penn Engineering and Penn Dental Medicine, including secondary faculty appointments, are eligible for the IDEA prize.
At least two faculty must submit a single proposal application, with at least one representative from Penn Engineering and Penn Dental Medicine.
Both new and ongoing collaborative teams are encouraged to submit a proposal application.
T90/R90, T32, and CiPD Postdoctoral trainees and junior research staff are also encouraged to submit.
Proposal Applications
Proposal Applications require two components:
A one-page summary of the concept that will be supported by the award, including the scientific/clinical significance, general approach, and its potential impact on oral and craniofacial health.
A Biosketch for each nominee. NSF-style or NIH-style are permitted.
How to Submit Proposal Applications
Proposal applications should be submitted as a single PDF, entitled: IDEAPRIZE_proposal_lastnameX.
Proposal applications must be submitted to IDEAPRIZE@dental.upenn.edu, where the subject line should include "IDEA Prize proposal lastnameX".
The lastnameX includes the complete list of the faculty for a proposal application.
All applications submitted will be considered for the IDEA Prize. The review committee may reach out with follow-up instructions and information for this opportunity.
Review of Submissions and Finalist Selection
All submissions received will be reviewed by a senior advisory committee composed of faculty from Penn Engineering and Penn Dental Medicine and advisors to CiPD. Up to five (5) submissions will be selected as finalists. Finalists will be asked to present their concepts to an advisory panel in early April. The selection and announcement of the awardee will occur in April/May 2024.
CiPD provides funding opportunities to promote research, training and entrepreneurship focused on translatable technologies to study disease mechanisms and to develop precision diagnostics and affordable therapeutics to promote oral-craniofacial health.
Frequently Asked Questions
Submissions will be evaluated based on: (1) Originality and novelty (2) Impact to oral-craniofacial health and (3) Team composition with complementary expertise.
Both new and existing collaborations are acceptable.
At this time, only postdocs enrolled in the T90/R90, T32 or CiPD training programs can apply.
The inclusion of graduate and postdocs are strongly encouraged.
The award is expected to support the research costs for the proposed breakthrough idea. The awardee(s) is (are) provided the authority to spend the funds as they deem appropriate.
Explore Our Past IDEA Prize Winners
IDEA Prize 2023
Michael J. Mitchell, PhD Associate Professor, Bioengineering
Kyle Vining, DDS, PhD Assistant Professor of Preventive and Restorative Sciences and Department of Materials Science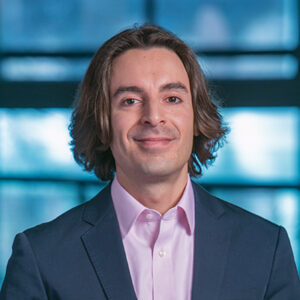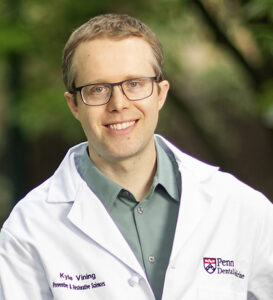 https://www.dental.upenn.edu/news-events/2023/05/01/cipd-penn-health-tech-award-2023-idea-prize/
IDEA Prize 2021
Henry Daniell, PhD Vice-Chair and W.D. Miller Professor, Department of Basic & Translational Sciences
Daeyon Lee, PhD Professor, Evan C Thompson Term Chair for Excellence in Teaching, Chemical and Biomolecular Engineering
https://www.dental.upenn.edu/news-events/2021/08/02/penn-dental-medicine-penn-engineering-award-first-idea-prize-to-advance-oral-health-care-innovation/