CiPD, Penn Health-Tech Award 2023 IDEA Prize
May 1, 2023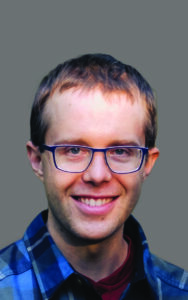 Philadelphia – The Center for Innovation & Precision Dentistry (CiPD) and Penn Health-Tech have awarded their second annual IDEA (Innovation in Dental Medicine and Engineering to Advance Oral Health) Prize, a highly selective competition to support a dental and engineering collaboration to address unmet needs in oral and craniofacial health. This year's recipients are Dr. Kyle Vining, Assistant Professor of Preventive & Restorative Sciences at Penn Dental Medicine, who also has a joint appointment at Penn Engineering, and Dr. Michael Mitchell, Associate Professor of Bioengineering at Penn Engineering. Through their collaborative research, they are aiming to develop next-generation treatments for dental caries (tooth-decay) using lipid nanoparticles, the same delivery vehicles employed in the mRNA COVID-19 vaccine technology.
"This project shows the type of innovative ideas and collaborations that we are kickstarting through the IDEA prize," says Dr. Michel Koo, co-director of the CiPD and Professor at Penn Dental Medicine. "This is a great example of synergistic interaction at the interface of engineering and oral health" adds Dr. Kate Stebe, co-director of the CiPD and Professor at Penn Engineering.

The winning team emerged from a field of 18 applications that was winnowed to six finalists. Five judges selected the leading team after finalists presented their work and participated in a "Shark Tank"-style Q&A. The competition, open to faculty and researchers from Penn Dental Medicine, Penn Engineering, and others from across Penn interested in the engineering/oral health interface, is judged on originality and novelty, the impact to oral/craniofacial health, the team's complementary expertise, and the project's potential for the development of R01 grant funding or for translation/commercialization.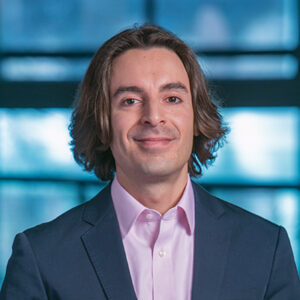 "The judges unanimously agreed that the winning team had the most impactful concept, originality, and complementary expertise," says Koo. "Dental caries (tooth-decay) remains a major clinical problem globally and finding new forms of less invasive, easily accessible treatment could have a tremendous impact on oral health."
Vining, who joined Penn in 2022, met Mitchell at the 2022 CiPD Symposium, held in June 2022. Follow-up discussions on their respective areas of research led to the idea of collaborating on the development of nanomedicine drugs for dental disease. Vining worked with members from the Mitchell Lab to help develop the project concept and research plan. In addition, Vining and Mitchell recently submitted grant applications together and they jointly hired a postdoc to collaborate between the two labs.
"The CiPD and Penn Health-Tech provided the resources and support to make this collaboration happen. We recently recruited post-doctoral fellow Dr. Il-Chul Yoon to develop new lipid nanoparticle technology for dentistry and to facilitate further collaboration and scientific interactions between both groups," says Vining. "We are grateful for prize award and look forward to the exciting possibilities for developing new nanomedicine therapies in dentistry."
"There are endless opportunities for mRNA lipid nanoparticle technology to improve human health," says Mitchell. "We are thrilled to work with the Vining Lab to expand our lipid nanoparticle platform to unlock new therapies for oral health applications."
As the IDEA Prize winners, they will receive an $80,000 award to support their project. In addition, they will be recognized at the 2023 CiPD Symposium, to be held June 1 at the Singh Center for Nanotechnology, where they will also deliver their winning presentation.