Center for Innovation & Precision Dentistry Presents Annual Symposium
June 6, 2023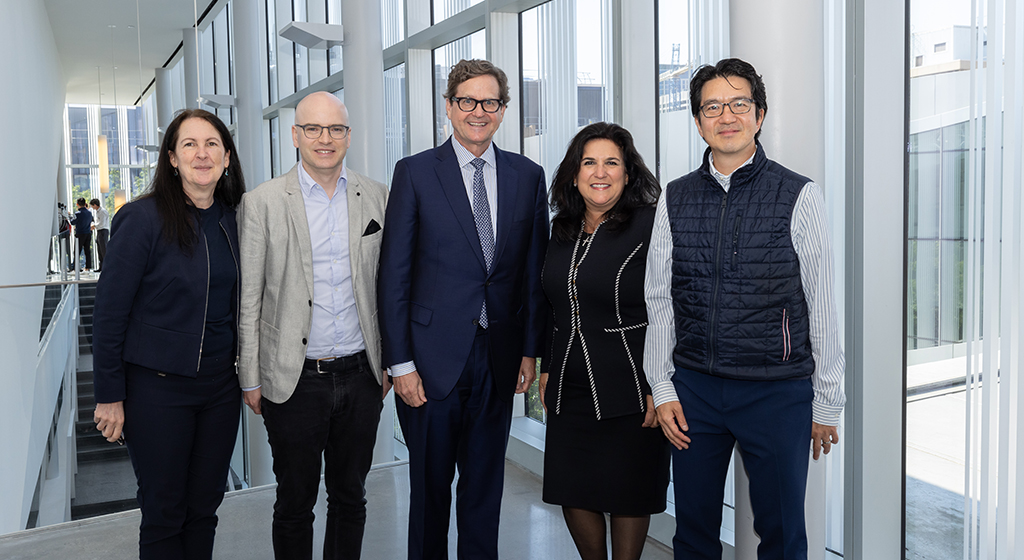 Dr. Michel Koo (right) and Dr. Kathleen Stebe (left), CiPD Co-Founding Directors, with the symposium guest speakers.
Philadelphia – Current research at the interface of dental medicine and engineering was in the spotlight as the Center for Innovation & Precision Dentistry (CiPD), the collaborative center between Penn Dental Medicine and Penn Engineering, presented its 2nd Annual Symposium: Dentists, Scientists & Engineers Transforming Oral Health.  The event was held June 1 at Penn's Singh Center for Nanotechnology.
"It is rewarding to see how the collaborations across disciplines have grown since we established the CiPD in 2021," says Dr. Hyun (Michel) Koo, Co-Founding Director of the CiPD and Professor in the Department of Orthodontics and Divisions of Pediatrics and Community Oral Health. "There is so much innovative work being done by faculty and trainees alike to address the unmet needs in oral-craniofacial health using engineering approaches."
The daylong symposium featured presentations and research posters by CiPD faculty and trainees in the Center's NIDCR T90/R90 Postdoctoral Training Program in addition to invited speakers. The guest speakers included Dr. Maria Ryan, Vice President and Chief Clinical Officer for Colgate-Palmolive Company, who spoke on advances in precision oral health; Dr. Knut Drescher, Head of the Research Group at the University of Basel, who discussed mechanisms of biofilm formation and functions; and Dr. Chris Fox, Chief Executive Officer of the International Association for Dental Research, who presented his perspective on research challenges and opportunities to advance oral health care in the US and worldwide.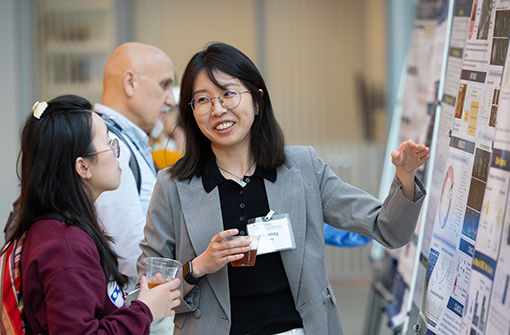 Recipients of the CiPD/Penn Health-Tech IDEA (Innovation in Dental Medicine and Engineering to Advance Oral Health) Prize and CiPD-Colgate Fellowship were also recognized as part of the program. In addition, the CiPD/NIDCR T90R90-sponsored trainees showcased their research projects at the interface of the disciplines.
Dr. Koo and Dr. Kathleen Stebe, CiPD Co-Founding Director and Goodwin Professor of Engineering and Applied Science at Penn Engineering, concluded the program with a discussion on the CiPD vision for the future.
"The cutting-edge research that we shared during the CiPD Sympoisum is exciting. More exciting still is the fact that much of the work is performed by doctoral students and postdoctoral trainees who will continue to work at this interface in the future.  Our vision is coming true!" says Dr. Stebe.