Leadership/Executive Committee
Core Members
| | |
| --- | --- |
| Dental Medicine | Engineering & Computational Sciences |
| Hyun (Michel) Koo, DDS, PhD » | Kathleen Stebe, PhD » |
| Markus B. Blatz, DMD, PhD, Prof Dr med dent » | David Cormode, DPhil » |
| Chider Chen, PhD » | Kacy Cullen, PhD » |
| Henry Daniell, PhD » | Cesar de la Fuente, PhD » |
| Geelsu Hwang, PhD » | Riccardo Gottardi, PhD » |
| Eugene Ko, DDS » | John Holmes, PhD » |
| Kang Ko, DMD, DScD » | Dongeun (Dan) Huh, PhD » |
| Myra Laird, PhD » | David Issadore, PhD » |
| Anh Le, DDS, PhD » | Cherie Kagan, PhD » |
| Chenshuang Li, DDS, PhD » | Junhyong Kim, PhD » |
| Claire Mitchell, PhD » | Daeyoon Lee, PhD » |
| Sinem Esra Sahingur, DDS, PhD » | David Meaney, PhD » |
| Flavia Teles, DDS, DMSc » | Michael J. Mitchell, PhD |
| Kyle Vining, DDS, PhD » | Ravi Radhakrishnan, PhD » |
| Shuying (Sheri) Yang, MD, PhD » | Jordan Raney, PhD » |
| Yu Zhang, PhD » | Marylyn Ritchie, PhD » |
| | Ed Steager, PhD » |
| | Andrew Tsourkas, PhD » |
| | Ping Wang, PhD » |
| | Shu Yang, PhD » |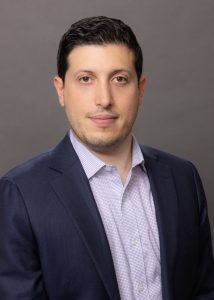 From a young age, I have been captivated by the concept that while the body has an enormous intrinsic regenerative ability, yet patients exhibit poor recovery after severe nervous system. One of my most formative memories was at five years old when I asked my grandfather who was an electrical engineer and paralyzed why he could not walk. He stated simply, "The wiring in his back was broken and we didn't have the tools to fix it". During college I was fascinated with neuroscience; however, I was dismayed that there were few solutions to neurological injuries. One summer, my father, an electrician, suggested I work as a college intern to make some extra money where I helped pull new wire to replace damaged regions. Collectively, these experiences helped formulate my current approach to developing novel repair strategies.
After obtaining a M.S in Neuroscience from Tulane University, I spent a year as a post-graduate research fellow in the Microsurgical Skull Base Cadaver Lab under Dr. Antonio Bernardo at Weill-Cornell Medical College where I worked closely with Neurosurgeons and gained a unique surgical skillset. Eventually, I joined the Cullen Lab in the Departments of Neurosurgery and Bioengineering as the large animal surgeon where I developed several models of peripheral nerve repair. In 2017, I matriculated into the Bioengineering PhD program under Dr. Kacy Cullen and developed several tissue engineered constructs comprised of neurons and axons designed to maximize functional recovery following nerve repair.
After nerve injury, axon fibers extending from the spinal cord to the muscle degrade resulting in loss of motor functionality. A major challenge associated with restoring function is that without axonal contact, muscles lose their capacity for reinnervation. Building on the lessons learned from my family as well as my professional experiences, I thought maybe we could develop a strategy to deliver exogenous axons to the denervated muscle to extend the optimal window for surgical repair. While this approach is exciting, the translatability remains unclear without a clinically-appropriate starting cell source.
During my postdoctoral training, I have worked under Dr. Anh Le, an oral/maxillofacial surgeon that treats facial nerve injury, who has been studying gingiva-derived stem cells. Specifically, I have been interested in the Le Lab's methodology to generate human gingiva-derived Schwann cells for nerve repair. Schwann cells are normally are found in nerves and are necessary for regeneration. My goal during the CiPD fellowship is to gain experience with the gingiva-derived stem cell source and continue the development of various clinically-translatable strategies for nerve repair to ultimately replace the broken tissue in the body with tissue engineered within the lab.
Dr. Marshall Padilla received his Bachelor of Science from the College of William & Mary in Chemistry and a Ph.D. in Chemistry from the University of Wisconsin-Madison. Currently, he is a postdoctoral fellow in the Mitchell lab in the Department of Bioengineering at Penn. His research focuses on developing new materials to enhance the efficacy and safety of biological therapeutics. While he is passionate about his research, Marshall also strives to encourage and foster healthy mentoring relationships as well as promote effective teaching practices. At Wisconsin, Marshall earned a certificate in research, teaching, and learning, in which he conducted a research project on developing positive metacognitive practices in introductory organic chemistry. Additionally, he taught a course on mentoring in a research setting. His long-term goal is to become a professor and engage in both high-caliber research and high-quality teaching.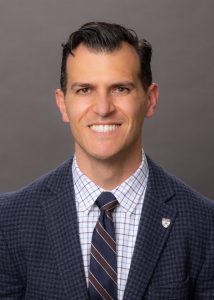 Dr. Sourvanos is a T-90/R-90 Fellow with the inaugural cohort of the NIDCR Postdoctoral Training Program in the Center for Innovation & Precision Dentistry (CiPD), through the Schools of Dental Medicine & Engineering. He is also an TL-1 Fellow with the Perelman School of Medicine, Institute for Translational Medicine, and Therapeutics (ITMAT). Dr. Sourvanos is a 4th year Advanced Graduate Dental Education Resident concurrently pursuing a Doctor of Science in Dentistry (DScD) and specialty certificate with the Department of Surgical Periodontics. He is also a candidate for the certificate of Translational Research-Regulatory Sciences with Perelman ITMAT. Prior to the University of Pennsylvania, he completed his BS in Dental Hygiene (BsDH) and Doctor of Dental Surgery (DDS) degrees from the University of Southern California. Dr. Sourvanos is a training periodontal clinician scientist with emphasis in translational research. His T-90 Fellowship and DScD research is guided by Periodontics Program Director Dr. Joseph P. Fiorellini, and co-mentor Dr. Timothy C. Zhu, a Medical Physicist from the Department of Radiation Oncology at the Perelman Center for Advanced Medicine. As a graduate periodontics resident, his research interests have been focused on the clinical development of novel biotherapies for hard and soft tissue regeneration. The T-90 NIDCR Fellowship and membership with the Zhu Lab has elevated an acute research emphasis for the innovation of Low-Level Laser Therapeutics (LLLT), non-invasive growth factor upregulation, and tissue regeneration. He aims to enhance evidence-based oral healthcare and Dental Medicine. He considers it a privilege to contribute to research that has the potential to positively impact the quality of life of his patients.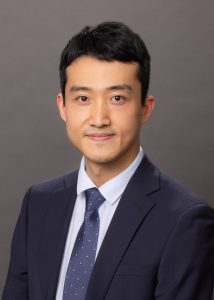 As a dentist-scientist trained in microbiology and clinical dentistry, Dr. Zhi Ren joined Penn Dental Medicine in 2019 as a postdoctoral fellow. His research focuses on understanding how bacterial and fungal pathogens interact in the oral cavity to form sticky dental plaque (biofilm) on teeth that cause severe tooth decay in toddlers. Dr. Ren has the unique distinction of being a double winner of the 2021 Hatton Award at both the American Association for Dental, Oral, and Craniofacial Research and the International Association for Dental Research. Hatton award is the most prestigious research competition that recognize outstanding young dental scientists both in the US and worldwide.
Through the CiPD T90/R90 Training Program, he will be applying emerging imaging and computational approaches with new nanotechnologies to further understand mechanisms of biofilm microbiome interactions and develop clinically translatable approaches to precisely target disease-causing oral biofilms. "This program provides me with unimagined opportunities to apply advanced engineering and computational tools to make new fundamental discoveries and address unmet needs in oral health," says Dr. Ren.
Linda Donoho, MBA, is the Managing Director of the Center for Innovation and Precision Dentistry (CiPD) and the Program Manager of NIDCR T90/R90 Postdoctoral Training Program. Donoho manages a variety of CiPD activities, including financials, programming/communications, grant management/support and the postdoctoral training program. Before joining CiPD, she worked as an entrepreneur and was the founder of two early-stage health care mobile app companies.
Previously, Donoho served as Chief Administrative Director at the Hospital of University of Pennsylvania Reproductive Surgical Facility as well as Administrative Director at Penn Fertility Care. In these roles, she was responsible for creation, development, operation and annual licensure of a provider-based Ambulatory Surgical Facility, and served on the Medical Board, Patient Safety Committee and Environment of Care Committee. She managed over 20 direct reports including clinical and clerical staff, led the operation of a large physician practice, and was accountable for revenue cycle measures and a $1.5M staff budget.
Donoho first joined Penn Medicine in 2001 when she was appointed the health system's first Administrative Fellow. In that capacity, she reported directly to senior management and worked on various projects for the overall health system.
Prior to joining Penn Medicine, Donoho was an Administrative Resident at Abington Memorial Hospital. She worked at DGA Partners, a health care management consultant firm as well as at Premier, Inc. (formally Care Science, a clinical decision-making computer software company). She was also a Research Assistant at the National Bureau of Economic Research and The Brookings Institution. Donoho served as a Page of the United States House of Representatives.
Donoho received her B.A. cum laude in Economics from Brown University and an M.B.A. from The Wharton School of the University of Pennsylvania with a concentration in health care. At Wharton, she was the recipient of the 2001 Robert D. Eilers Award as well as the 2001 William L. Kissick, MD Alumni Award. She was co-President of the Wharton Health Care Executive Council and participated in the Wharton Healthcare International Volunteer Project working on the Philippines National Health Care Reform. Linda and her husband live outside Philadelphia with their two daughters.