CE Credits: 1.0 Hour(s)
Date Course Online: November 18, 2020
Last Revision Date: N/A
Course Expiration Date: November 18, 2021
Cost: Free; registration required
Register: Click Here »
Course Description
With a rising prevalence of SARS-COV-2 virus throughout the United States it is critical that practitioners understand the role of testing, contact tracing and infection control in the practice of dentistry. This course will address:
types of SARS-COV-2 virus tests available, the value of the testing and the pitfalls of testing.
how contact tracing takes place and its limitations
Infection control changes and risk reduction
Educational Objectives
At the conclusion of this course the learner will understand the type of testing available and its shortfalls, why contact tracing and quarantine is important, as well as why they cannot identify the infected individual and how we can best protect our patients, staff and ourselves.
Speaker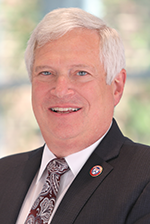 Mark S. Wolff, DDS, PhD, is the Morton Amsterdam Dean of the University of Pennsylvania School of Dental Medicine and a Professor in the Department of Preventative and Restorative Dentistry. Formerly he was a Professor and Chair of the Department of Cariology and Comprehensive Care and Associate Dean for Pre-doctoral Clinical Education and Associate Dean for Development and Alumni Relations at the New York University College of Dentistry. He has designed, developed, and implemented an extensive curriculum in caries risk assessment and has designed dental information systems to assist dental schools in monitoring the risk of the entire dental patient population. Dr. Wolff has completed numerous national and international research and oral health assessment programs. Dr. Wolff started his dental career as a private practitioner, creating a family practice that focused on the medically compromised and disabled patients of all ages. He has been a lifelong advocate and educator for individuals with physical, intellectual and developmental disabilities through the lifespan.
Dr. Wolff received his DDS degree and PhD in Oral Biology and Pathology from Stony Brook University. He has served as the principal or co-principal investigator on multiple bench top and clinical research projects investigating dental caries, novel remineralizing agents, dental erosion, periodontal disease, dental materials and dentinal hypersensitivity. He has published over 100 scientific papers, text chapters and edited multiple textbooks. Dr. Wolff lectures world-wide and is a frequent consultant to industry. He has been the principal or co-principal investigator on more than $9.0 million in industrial and National Institute of Health funded research. Prior to joining the NYU College of Dentistry in 2005, he served as Associate Dean at Stony Brook University School of Dental Medicine, where he helped develop and implement the first completely computerized dental record. Under his leadership, NYU DENTISTRY implemented extensive clinical programs of caries and health risk assessments, minimal intervention dentistry, tobacco cessation, evidence based dental education, community-based dentistry and dental care for all patients through the life-cycle. He frequently serves as a media source for information on consumer issues and hosted an annual radio series on dental issues on satellite radio.
Disclosure: Dr. Mark Wolff has no relevant financial relationships related to this continuing education activity.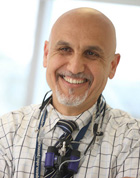 Najeed Saleh, DMD, is a Professor of Clinical Restorative Dentistry and the Associate Dean for Clinical Affairs at Penn Dental Medicine. He obtained his D.M.D. and certificate in Prosthodontics from Hebrew University, Hadassah School of Dental Medicine in 1979 and 1983, respectively. Furthermore, Dr. Saleh was named a Diplomate on the Israeli Board of Prosthodontics in 1985. He served on the faculty of the Hadassah School of Dental Medicine for eleven years, during which he was actively involved in all teaching aspects of Prosthodontics on both the undergraduate and graduate levels. During this time, Dr. Saleh also held a private practice in Jerusalem. After completing two years as a Research Fellow at the Weizmann Institute of Science in Israel, he decided to go on a sabbatical to the United States in 1990. He eventually joined the School's faculty as a visiting assistant professor and became licensed to practice in the U.S. through Penn Dental Medicine's Program for Advanced Standing Students (PASS) in 1994. During his time at the University of Pennsylvania, Dr. Saleh has served as Chief of Prosthodontics at the Hospital of The University of Pennsylvania (2005 – 2010), Acting Co-Chair in the Department of Preventive & Restorative Sciences (2005 – 2006) and Director of Comprehensive Care Clinics in the Department of Preventive & Restorative Sciences (2009 – 2016). His research efforts have been centered around clinical trials (i.e. testing clinical performance and behavior of dental materials such as composite resins and dental cements, evaluating new CAD/CAM technologies related to the production of all ceramic crown and bridge restorations, and examining immediate loading of dental implants). His area of expertise lies in treating esthetic cases and full-mouth rehabilitation, including porcelain crowns, bridges, implants and veneers. Dr. Saleh also specializes in complete and partial dentures, as well as implant-supported crowns, bridges, and overdentures.

University of Pennsylvania School of Dental Medicine is an ADA CERP Recognized Provider. ADA CERP is a service of the American Dental Association to assist dental professionals in identifying quality providers of continuing dental education. ADA CERP does not approve or endorse individual courses or instructors, nor does it imply acceptance of credit hours by boards of dentistry.
University of Pennsylvania School of Dental Medicine designates this activity for 1.0 continuing education credits.