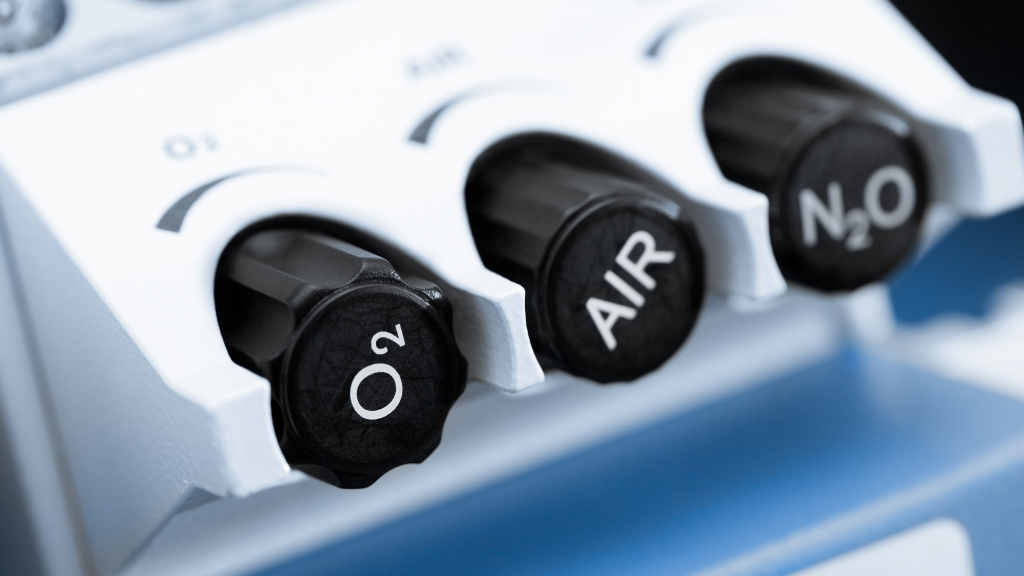 Date/Time: Tuesday and Wednesday, May 17 and 18 | 5:30 pm – 8:30 pm (Live Webinar);
Friday, May 20, 2022 | 8:00 am – 4:00 pm (Penn Medicine Clinical Simulation Center)
Registration Fee: $950 (dentists)
$712.50 Penn Dental Medicine Alumni and Faculty
$712.50 Military
**Course is limited to 12 participants, please register early**
Register: CLICK HERE »
CE Credits: 14.0 total credits
Description
This course is designed to provide didactic and clinical instruction in nitrous oxide/oxygen analgesia in accordance with American Dental Association guidelines. Upon completion of this course, the participant will be eligible for an Anesthesia Restricted Permit II from the Pennsylvania Board of Dentistry. The course is geared towards general dentists and dental specialists.
Educational Objectives:
Define and describe physiological and psychological aspects of anxiety.
Describe the stages of consciousness and the levels of sedation.
Review respiratory and circulatory physiology and related anatomy.
Discuss the pharmacology of nitrous oxide.
Discuss the advantages/disadvantages and indications/contraindications of nitrous oxide/oxygen analgesia.
Perform patient evaluation, selection, and preparation for nitrous oxide/oxygen analgesia.
Describe and discuss the function and basic components of nitrous oxide/oxygen delivery and scavenging systems.
Administer nitrous oxide/oxygen analgesia to patients in a clinical setting in a safe and effective manner.
Monitor patients undergoing nitrous oxide/oxygen analgesia and document the procedure.
Discuss the complications associated with nitrous oxide/oxygen analgesia and the prevention, recognition, and management of medical emergencies.
Discuss potential occupational health hazards and abuse potential.
This course will enable participants to:
Achieve competency in the administration of nitrous oxide/oxygen analgesia.
If licensed in Pennsylvania, be eligible for an Anesthesia Restricted Permit II from the State Board of Dentistry.
COVID-19 Vaccine Requirement
All in person visitors to the University of Pennsylvania campus who are attending the Nitrous Oxide/Oxygen Analgesia Certification program are required to be fully vaccinated and boostered against COVID-19 no later than May 5, 2022. Proof of vaccination is required.
NOTE: Please be aware that if you receive a vaccine from a manufacturer NOT listed here (AstraZeneca, Covishield, Johnson&Johnson/Janssen, Moderna, Pfizer-BioNTech, SInopharm, Sinovac) you will be required to provide a **negative non-rapid PCR COVID-19 test** within 24 hours before arrival.
Other Require Documentation
In order for dentists and dental staff to participate in this program, the following documentation is required.
Copy of Dental License
Copy of BLS Certification
Speaker
Helen Giannakopoulos, DDS, MD, is Associate Professor of Oral and Maxillofacial Surgery/Pharmacology at Penn Dental Medicine; and an Attending of the Department of Maxillofacial Surgery at the Hospital of the University of Pennsylvania and Children's Hospital of Philadelphia. Dr. Giannakopoulos is also the Director for Post-doctoral Oral & Maxollofacial surgery Residency Program. She received her DDS degree from the University of Illinois College of Dentistry and her MD degree from the Medical College of Pennsylvania, Hahnemann University, and completed postgraduate training in Oral and Maxillofacial Surgery at the University of Pennsylvania.
Lee Carrasco, DDS, MD is Associate Professor of Clinical Oral & Maxillofacial Surgery/Pharmacology. He received his M.D. degree from the University of Miami and received his D.D.S degree from the University of Detroit Mercy School of Dentistry. In addition to his teaching responsibilities, his areas of research expertise are in facial trauma and condylar position.
Disclosures
Dr. Helen Giannakopoulos and Dr. Lee Carrasco: No relevant financial relationships to disclose.
CE Planning Committee: Members of the CE planning committee have no relevant financial relationships to disclose.
University of Pennsylvania School of Dental Medicine is an ADA CERP Recognized Provider. ADA CERP is a service of the American Dental Association to assist dental professionals in identifying quality providers of continuing dental education. ADA CERP does not approve or endorse individual courses or instructors, nor does it imply acceptance of credit hours by boards of dentistry.
University of Pennsylvania School of Dental Medicine designates this activity for 14.0 continuing education credits.